Building Installations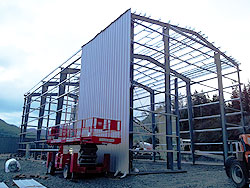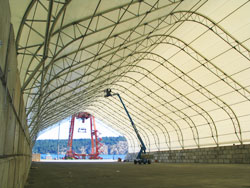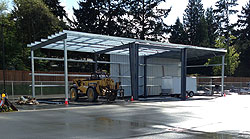 UCC employs supervisors and construction crews who are highly trained in this unique type of construction. We believe that by using experienced crews, the project is finished safely, of the highest quality and is completed in a timely and professional manner.
In addition to providing installation support to our own product lines, we are happy to review and provide a quotation to install any pre-engineered building project. Our crews have extensive experience with many of the leading suppliers such as:
Varco Pruden
Cover-All
Norseman
Winkler
Butler
Hiqual
Fastcover
Universal Fabric Structures
Diamond Structures
Megadome
If clients wish to install their own building and prefer to use their own employees or local labor unions, UCC will provide the necessary technical support. Some projects may require a UCC site supervisor to oversee the installation process. Our supervisors are experts in erecting steel and fabric structures and can quickly train customer work crews, maximizing their production.
A typical installation can take anywhere from one week for a smaller building to four to six weeks for foundation and full turn-key solutions.