Services
More Information
Consulting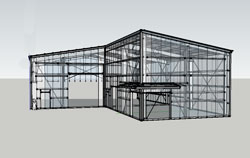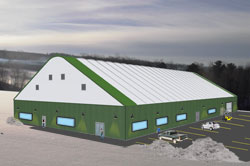 UCC specializes in the supply and installation of pre-engineered steel buildings and pre-engineered fabric buildings. With over 15 years in the pre-engineered building business, our design consultants work hard to find a solution that is best for you. With access to the most advanced design and engineering software available, we can quickly supply innovative, practical solutions for your projects including an accurate and detailed quotation. Often, when brought into projects early, we're able to find efficiencies that save our customers time and money.
Project Management
UCC considers effective Project Management to be an essential part of all successful projects.
Your project will be appointed a UCC Project Manager to be your primary point of contact in every phase and facet of the project. From the initial site inspection, preliminary design meetings and permit application, to the coordination of engineering, manufacturing and construction, the ongoing lines of communication will be timely and thorough. Your project manager will work closely with the engineering team and all of our partners and suppliers.