Products
More Information

Portable Buildings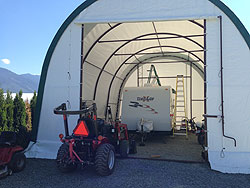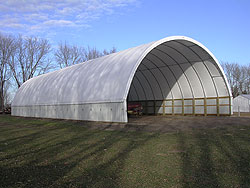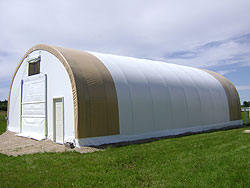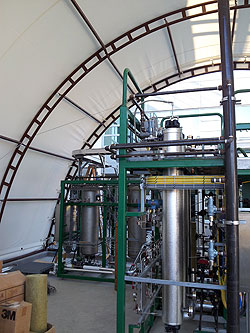 We offer a line of portable utility buildings with sizes from 14' wide to 46' wide that are often in stock and ready for immediate delivery. These buildings are incredibly versatile, extremely durable, weather tight, cost effective, easy to set-up and, require minimal maintenance. They can be a permanent or temporary solution. The natural UV-free light they let in during the day means you don't need to burn electricity in the day.
Common Uses
Personal storage or shop
Vehicle or equipment storage
Low occupancy industrial use or commodity storage
Agriculture (equipment storage, livestock, hay)
Temporary construction use
Install
Most portable structures are suitable for customer install, but UCC does offer full installation service for these buildings. Depending on their size, they may only take a day or two to install (even with minimal experience). Because of this, they are popular for those who anticipate the requirement to move them. They include a comprehensive instruction manual and if you have questions, UCC is always available to answer them for you.
Foundation
For ease of installation, portables include a base-rail foundation and soil anchors so you do not require a foundation and can install the building directly on the ground. Alternatively they can include a standard baseplate for installation on a concrete pad or wood/concrete wall.
Engineering
Although most portable structures do not have specific engineering, some models include generic drawings or load ratings and the 38' and 46' wide versions can include site-specific wet stamp drawings.
For more information

Send a request through our contact form.


Contact us directly 1 855 258 5463.